Yushukan Applied karate
"Bridging the gap between the past and the present with the practical application of karate"
Are you looking for an effective martial art that can be used in today's unpredictable world? Karate was originally developed to be applied in any self defense situation! Learn the secrets of the masters and give yourself the edge….
Our Motivation
We train in traditional methods to learn the timeless self defense principles of Goju Ryu karate that have been passed down through the ages. We seek to understand what the masters of old knew about combat and how to best protect oneself from someone wishing to do us harm. We do this through many ways but the most unique is how we read and study kata like a text book and bring it to life in the dojo. Luck with darmowe gry na automatach bez rejestracji can all your dreams come true in a short time and couple of clicks!  

Many martial arts practitioners have been practicing the kata for many years without truly delving into 'why' they are used or 'why' they were even invented. I myself was one of these practitioners until I started looking deeper into kata and learning its true meaning. This is when the light bulb came on and karate suddenly had a whole new meaning.  

Our classes contain methods of training fundamentals, fitness training and dojo sparring however our overarching goal is to be able to use our kata and bring it to life so it has meaning, purpose and can be applied in a distress situation. 
What's In it for you
At Yushukan Karate we work with people who want to improve their overall health and fitness both mentally and physically and gain valuable self-defense skills.  Most people struggle to find a fitness activity that provides results and maintains their interest over time. As well as that, another struggle is finding a martial art that suits you and provides a place where you feel comfortable and encouraged.
 Applied karate is interesting, practical and is focused on results and continual learning which eliminates boredom over time. It also suits most people because  it's essentially the original MMA but without the ego which makes it welcoming and fun. 

After training you can expect to feel…
Empowered
Secure
Stronger
Fitter
Confident
Energized
Motivated
More skilled
Part of a Community 
and much much more….
Karate is an art that keeps on giving and the more you pour yourself into training the more you fill up and the more rewards there are to gain for all aspects of your life. 
Our Story
After being seriously injured in an unprovoked assault over 25 years ago as a teenager, Sam decided that this would never happen to him again and if it did he would be ready. Since that time our dedicated instructor Sam has trained in the art of  traditional karate studying under many instructors in both Australia and the USA. Now training under and learning from the Senior members of  the Seiwakai branch of Goju and bringing his own knowledge and experience to the art Yushukan Applied Karate mixes the old traditional ways of training with new methods designed to give life to the art of karate, a new energy, and an effective training method of self defense.   
Our students
Are the lifeblood of our club. Everyone brings their own unique story and reason for training to the dojo. We are a community and a team, come join us…
Try us out
Try our 100% Money Back Guarantee Trial. Contact us to find out more.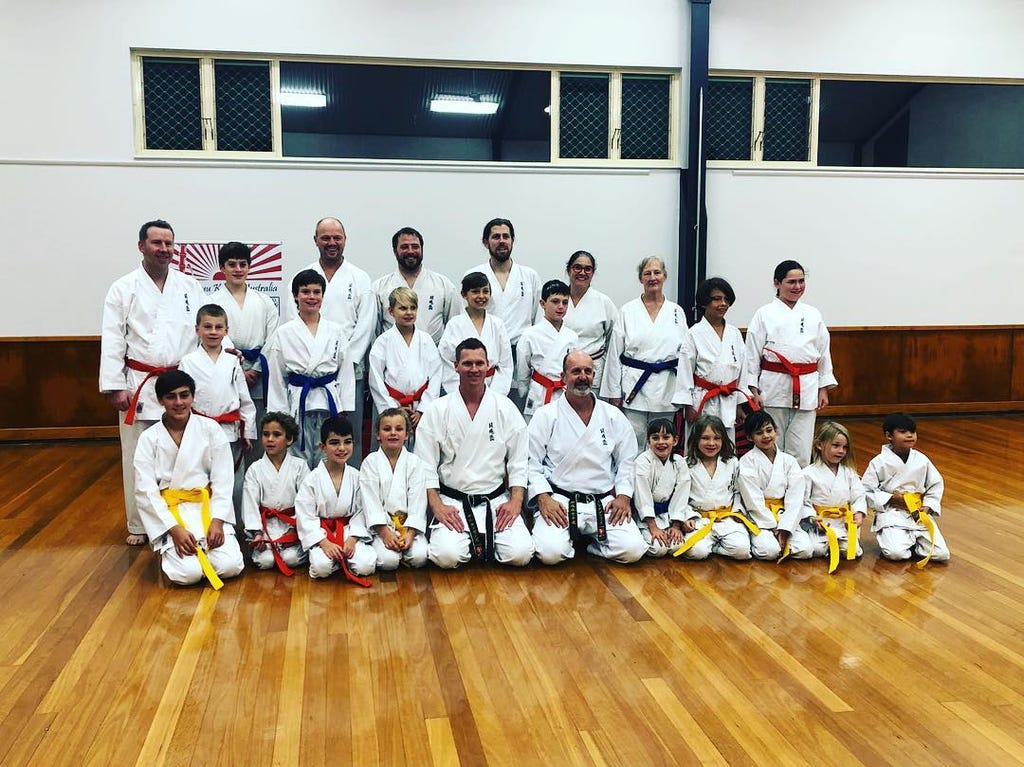 train with us
Ready to begin your journey to more freedom, fitness, confidence and energy? What are you waiting for?.